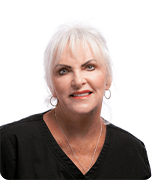 Betts Sprock
Patient Concierge
After dedicating nearly twenty years to the practice, Betts is not only Artistry in Plastic Surgery's longest-standing team member but is considered an irreplaceable and invaluable asset. For Betts, working alongside Dr. Birely has been nothing short of an honor, frequently referring to him as a mentor and friend. It has been her pleasure to work directly with patients providing them with an exceptional all-around experience. Betts is grateful to have found a home and passion in her role as a patient concierge, building lasting relationships with both patients and her colleagues. While her role in the office is a large part of her life, Betts winds down at her home in Perry Hall, enjoying the simpler things such as long walks and home-cooked meals, spending much of her time entertaining family and friends. Nevertheless, she looks forward to her days at work and expects to do so for some time to come.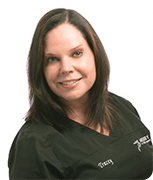 Tracey Gellner
Surgical Coordinator
Over the last 18 years, Tracey has proven to be an essential asset to Dr. Birely's team. In fact, she has spent the entirety of her working career in the medical field, allowing her to excel at most tasks around the office. Tracey takes pride in her job, consistently going above and beyond to ensure every patient receives exceptional care in and out of the operating room. Although originally from Perry Hall, these days, you can find Tracey in Northern Harford County either tending to her vegetable garden or playing fetch with her Border Collie, Finnley. Of course, when she isn't home, Tracey continues to work diligently to establish efficiency throughout the office of Artistry in Plastic Surgery.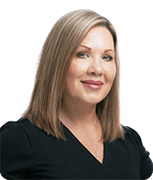 Mary Plummer
Patient Concierge
As a Patient Concierge, Mary has the distinct pleasure of being the first person to greet the patients as they walk in the door, and she is the last person the patients see before they leave. Mary has a true passion for aesthetics and plastics and takes great pride in seeing patients through their transformation journey. When she isn't working, she enjoys spending time with her family and friends camping and going to her beach house.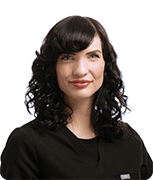 Allison Stewart
Patient Care Coordinator
Before relocating to Baltimore, Maryland, Allison spent most of her life in Harford County, graduating from C. Milton Wright in 2011 and beginning her college career at Harford Community College soon after. With over ten years of customer service experience and aspirations to become an aesthetic nurse, Allison found herself Patient Care Coordinating for Artistry in Plastic Surgery. This opportunity has allowed her to demonstrate her expertise while surrounding herself with the very thing that makes her the happiest, aesthetics. She looks forward to her future with Dr. Birely and the rest of his talented team.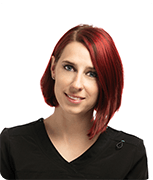 Stephanie Buxbaum
Medical Assistant
Stephanie was born & raised in Baltimore MD. She has been a medical assistant for over 10 years, working in various fields until she found her true passion for Plastic Surgery. She helps Dr. Birely with seeing patients from their very first consult to their follow up appointment. Her passion for health and beauty makes her very knowledgeable and motivates her to learn more every day. She enjoys being around patients that want to feel and look good. She is truly an admirer of Dr. Birely's work. For her, it is an honor to be part of his amazing team.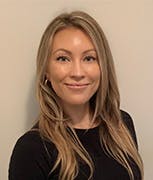 Amanda Bartsch
Physician's Assistant
Bachelor of Science – James Madison University
Master of Science – Thomas Jefferson University
Member – American Academy of Physician Assistants, American Association of Surgical Physician Assistants, Society of Dermatology Physician Assistants
Amanda is a board certified physician associate with over 4 years of experience in plastic and reconstructive surgery. She is a new member of the team joining us from Philadelphia. She currently serves as an extra set of hands in the operating room, assisting Dr. Birely with all surgical cases. In addition, she sees patients in both the Towson and Bel Air offices for pre and post op visits, consultations, and visits for injectables. Amanda enjoys developing strong relationships with her patients and being a part of their transformative process. She truly believes in natural looking results and is passionate about helping people look and feel their best, from the inside out.
She serves as a mentor to physician associates and students and volunteers with the PA foundation performing scholarship reviews.
When she is not seeing patients, Amanda enjoys exercising, reading, hiking, and cooking.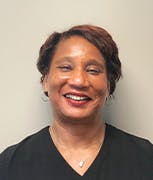 Iris Williams
Office Manager
Iris Williams is a Registered Nurse and was born and raised in Baltimore, Maryland. She is a graduate of Walbrook Senior High as well as a Graduate of Union Memorial School of nursing. She has worked as Director of Nursing, Director of Quality Assurance, and a Director of Clinical Services.